Top 12 Market Intelligence Tools of 2022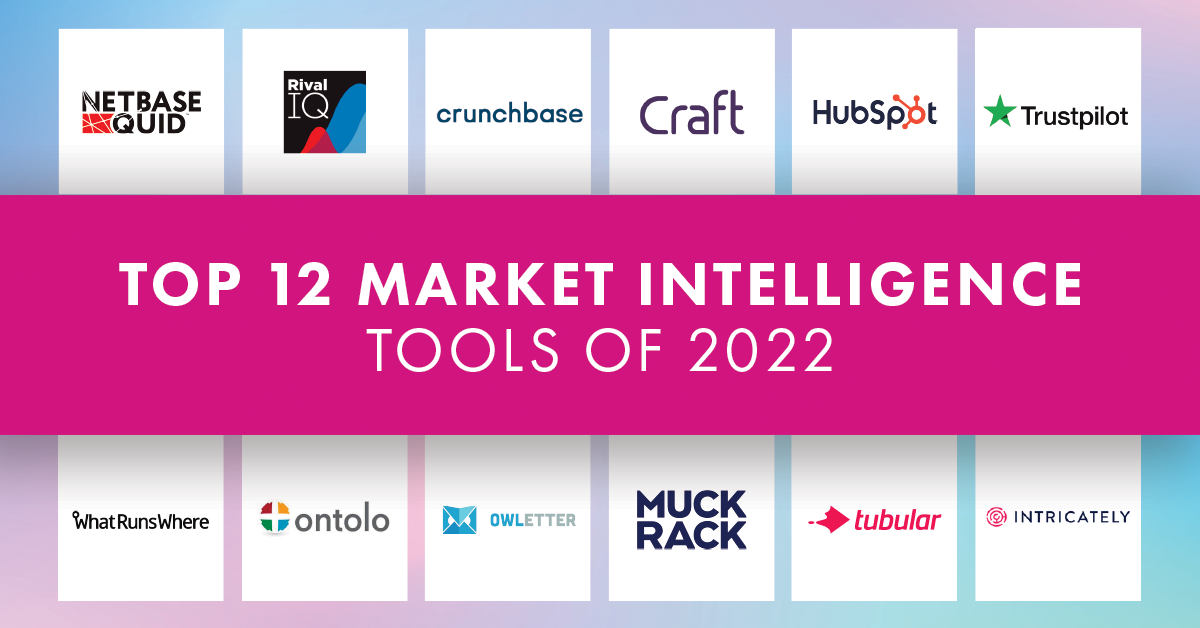 Market intelligence tools are essential for helping businesses build brand awareness and increase sales – and that's the just the tip of the iceberg. With the right market intelligence tools, brands uncover useful insights around customer needs and competitor activity, as well as the trends in their industry. We have some tools below to help you manage it all.
Market intelligence tools are crucial for gauging the market perception of your products or services, and any relevant activities that may be affecting your bottom line. These top twelve market intelligence tools capture data and transform it into insight to inform strategic decision-making across the enterprise.
There is so much data available, and much of it is disparate and unstructured. You need market intelligence tools that can not only scoop this data up but package it in a way that makes the world make sense. And here they are:
Quid
Rival IQ
Crunchbase Pro
Craft
HubSpot
Trustpilot
WhatRunsWhere
Ontolo
Owletter
Muck Rack
Tubular Intelligence
Intricately
Market intelligence tools are in hot demand for businesses seeking a healthy overview of their market landscape, as these statistics suggest:
Globally, the

business intelligence market

is expected to grow from $23B in 2020 to over $33B in 2025, demonstrating the adoption of AI by brands to develop their market intel strategies.
Data analytics built from top-tier market intelligence tools yield actionable insights that make

decision-making up to 5x faster.
Let's jump into those market intelligence tools making a difference for brands in the marketplace!
Quid
Quid is the perfect balance between market intelligence and consumer analysis. An industry leader in AI-powered analytics, this platform offers brands remarkable flexibility to meet every market intelligence need.
With it, companies access data from a wide variety of sources including social media, news and blogs, forums, patents, and more. It also provides the best-in-class sentiment analysis that allows brands to extract the most accurate insights from all that source of data. And the use cases for this insight are extensive, from product innovation and launch to tech scouting and competitive intelligence gathering.
The patent data is invaluable, and with its LexisNexis integration, the news sources on Quid are equally expansive. The platform also has an Intelligence Connector functionality that enables brands to solve more business intelligence problems with a more cohesive view of the entire conversation.
Rival IQ is an exceptional resource for everything competitive intelligence. With it, brands can compare their social performance against their entire industry, or go head-to-head with a #1 rival, complete with customizable landscapes and company filters.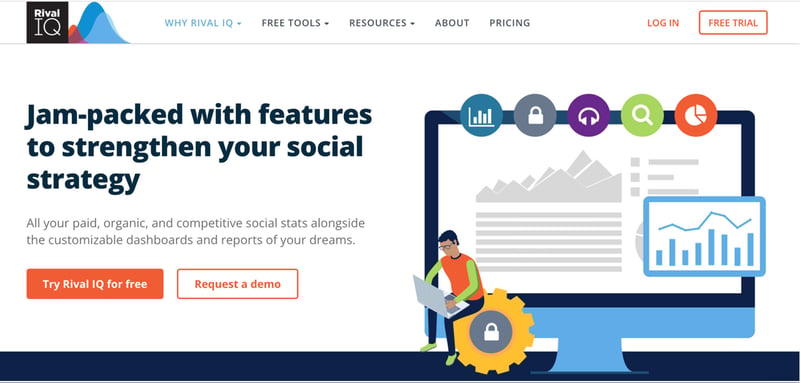 And with comprehensive metrics and profile and post tracking on Instagram, Facebook, Twitter, TikTok, and LinkedIn – brands can track competitors wherever they're engaging with an audience. This offers key intel around what is working, and where – and it can inform any brand's efforts to increase share of voice. It can also reveal new audience segments a company may be missing out on!
It's truly jam-packed with intel, and its integration with Google Analytics, means that all of your social and web data is a part of your competitive platform.
Crunchbase Pro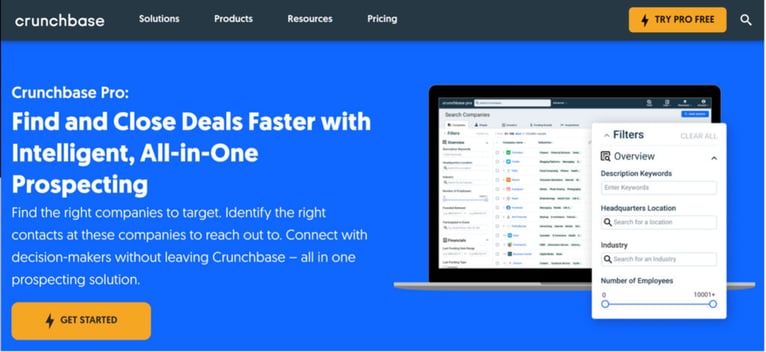 Crunchbase Pro is an all-in-one prospecting solution for winning with your outbound campaigns. This tool allows you to find qualified leads that match your ideal target profile and leverage buy signals to find and connect with decision makers. Crunchbase Pro has basic functionality that allows you to monitor companies of interest and industry trends in order to accelerate your lead generation process. It alerts you to new search data that come within your targeted leads and takes you from the start of your prospecting to your business target. Crunchbase Pro is your best bet for augmenting your brand's M&A intel.
Craft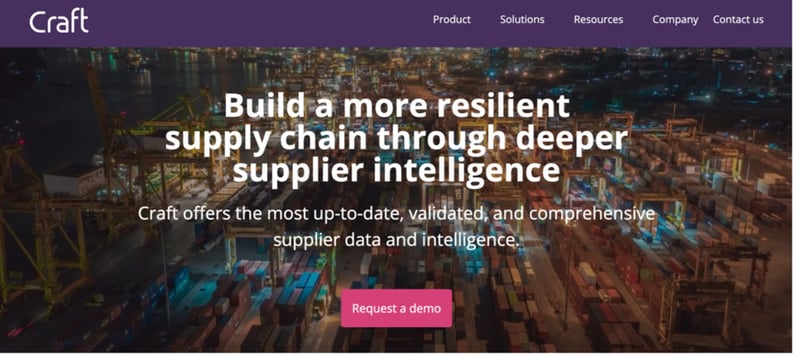 With supply chain issues straining brands across the globe, you need solutions fast. Craft markets itself as a supplier intelligence platform aimed at helping you work out the kinks. This market intelligence tool offers verified intel to provide brands with comprehensive and accurate supplier data. Additionally, Craft offers proactive monitoring so your brand stays up to date with issues that could affect your supply chain.
HubSpot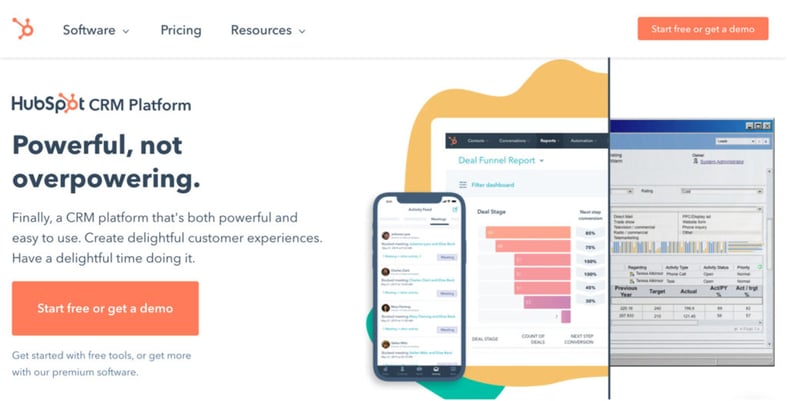 Not every market intelligence tool needs to take a holistic look at a segment of your industry. Case in point, HubSpot is all about you. But – used in conjunction with your other market intelligence tools, HubSpot is an excellent resource to help take you in the direction you need to go. It is centered around helping you optimize your inbound marketing strategy and aligning your sales and marketing teams. The platform offers 'hubs' focused on marketing, sales, customer service, CMS, and operations, so you put legs to your market research insights.
Trustpilot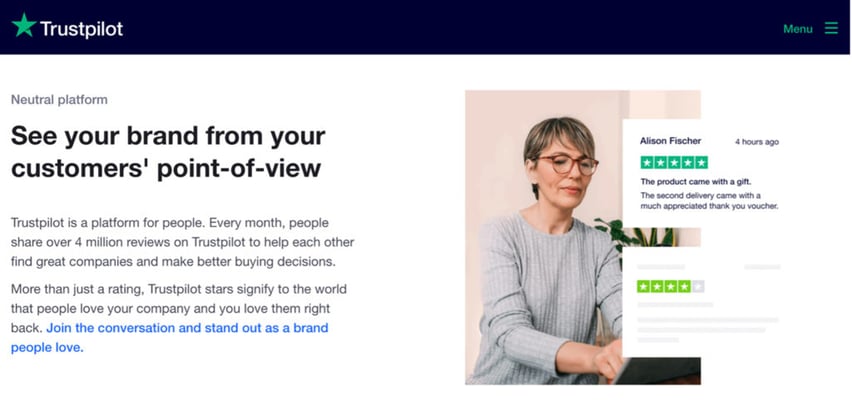 Customer reviews are one of those examples of disparate data sources that your brand needs to get a handle on. Not every customer comes to your website to leave feedback, so you need a market intelligence tool to do the heavy lifting for you. Consider Trustpilot to be an aftermarket solution for consumer reviews that offers tools to win more reviews, promote feedback, engage with customers, and analyze your results.
WhatRunsWhere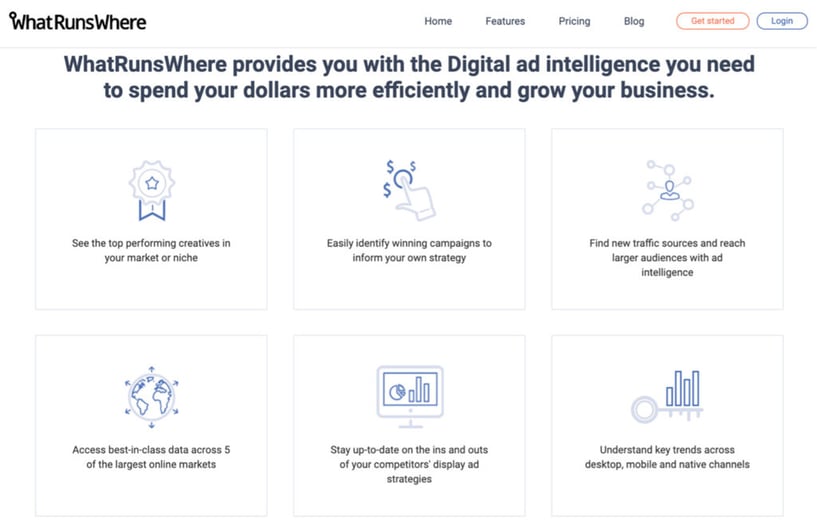 If you want to keep an eye on your competitor's advertising performance and see how you stack up, this is the tool for you. WhatRunsWhere provides brands with digital advertising intelligence around their ads and those of their competition.
The ads intelligence platform helps brands discover winning strategies, learn which ads are performing well, and build more profitable campaigns. WhatRunsWhere provides valuable insights into the digital advertising strategy of other brands in your industry. From there, you can determine which strategies are working and possibly pinpoint a few that you may want to adopt.
Ontolo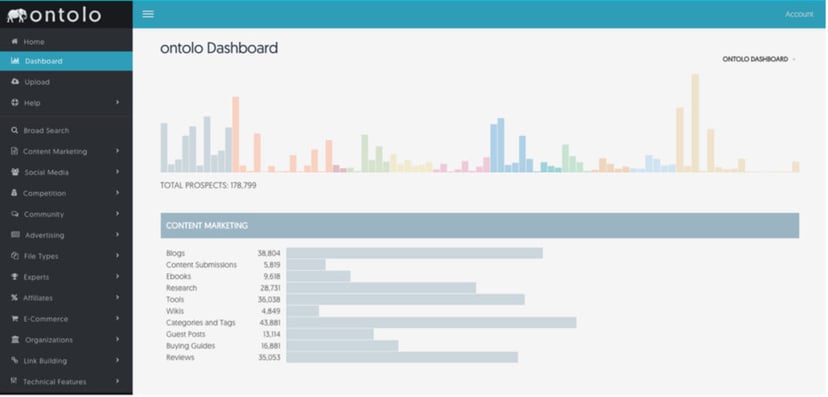 Ontolo is a market intelligence tool that builds on your market research insights to uncover potential contacts, URLs, and prospects for any marketing situation – and it does it fast. Whether you're discovering data for link building, SEO, advertising, ecommerce, brand reputation, or to gain competitive intelligence, Ontolo does all of this and much more.
It offers a comprehensive method for finding the right prospects and works simultaneously with more than 80 sources including your own CSV or plain text file. Ontolo allows you to classify, categorize, and prioritize your sources so that you are much more organized. Finding the prospects that are the best fit for your campaign is easy with Ontolo. Speed to insight is the name of the game, as their tagline suggests – "detailed research for time-crunched marketers."
Owletter

Getting a sneak peek of what your competitors are sending their subscribers can help you refine your email marketing strategies. But having a cluttered inbox from subscribing to all your rivals in the market can make the process tedious. Owletter takes this stress off you and provides the competitor ease you need in your email marketing strategy. Owletter is a unique addition to your market intelligence tools as it helps to disclose your competition's email strategy. The platform analyzes your competition's email strategy and reveals profound insights for your decision-making.
Muck Rack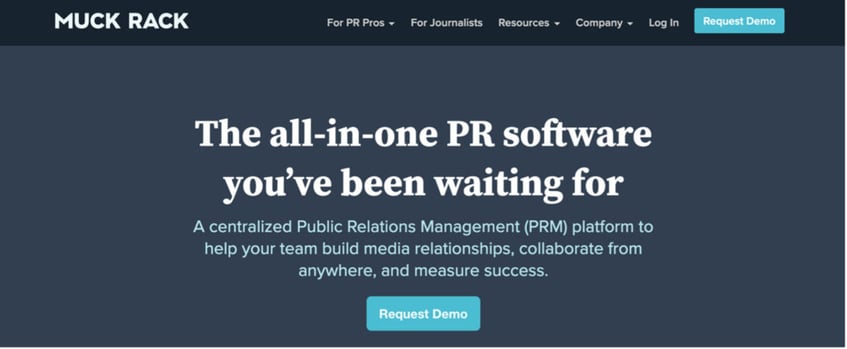 If your market intelligence tools are skimping on media analytics, then give Muck Rack a try. The platform not only helps you monitor news, broadcast, and social media, but also keys you in on relevant journalists and media outlets so you can raise your brand visibility and grow your share of voice. Muck Rack will help you find and pitch journalists that can propel your brand image. And it will also alert you to who in the media is talking about your brand and where. This market intelligence tool transforms your campaign PR data into usable reports.
Tubular Intelligence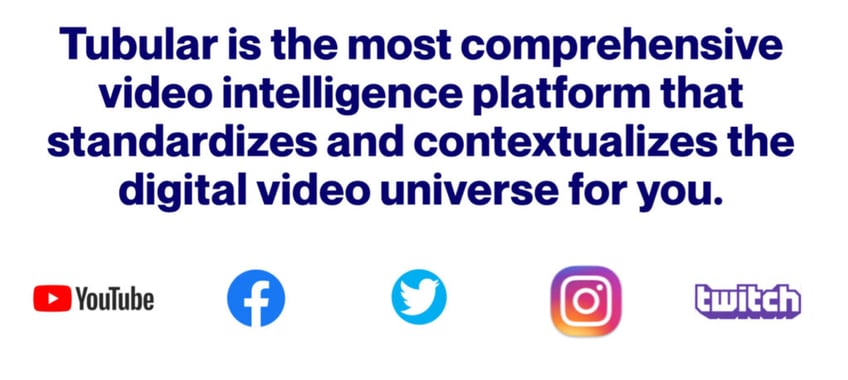 Tubular Intelligence is a market intelligence tool that focuses on video. It provides thorough video analytics that helps you capture a new audience. With contextual video insights, you can access an organized collection of videos and creators that gets you up to date with what your customers are watching. The platform also provides comparative performance metrics to inform your video marketing strategy and offer data-backed ideas for your pitches. You can even get to see your competitors' video partnership patterns and your industry's trends to help you create future collaborations with relevant voices.
Intricately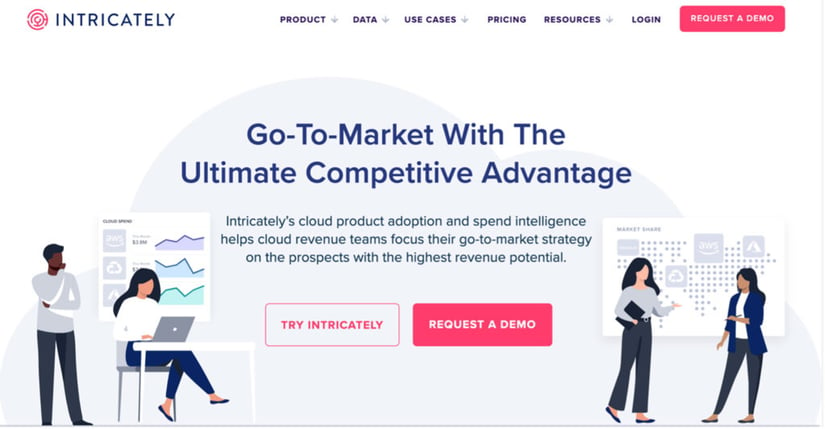 Intricately is a B2B market intelligence tool that provides insights to the cloud infrastructure of other brands. It helps marketing and sales target the right prospects who have demonstrated a propensity to purchase. Intricately allows you see how much your prospects are spending, what they are spending on, and what they have in their cloud infrastructure. This is pivotal information in the era of digital transformation.
This market intelligence tool is also great for seeing what your competition is doing and where you are in the market landscape. Intricately analyzes brands' cloud usage and provides feedback on essential metrics such as products used, how much they're spending, renewal data, and usage specs. Utilizing Intricately for your market intelligence is another brilliant way to maintain a holistic viewpoint of your industry's ecosystem – and sorting out where you fit in it.
If your market intelligence strategy isn't capturing next-level insight, reach out for a demo! We'll show you how to create topics and filter by themes to populate dashboards that will give you an edge in any category!