Quid refines your data-driven narrative crafting. Equip your PR efforts to stay ahead of media cycles, elevate stakeholder communications, and fortify brand perception in the public eye.
Proven enterprise-wide by the world's most valuable brands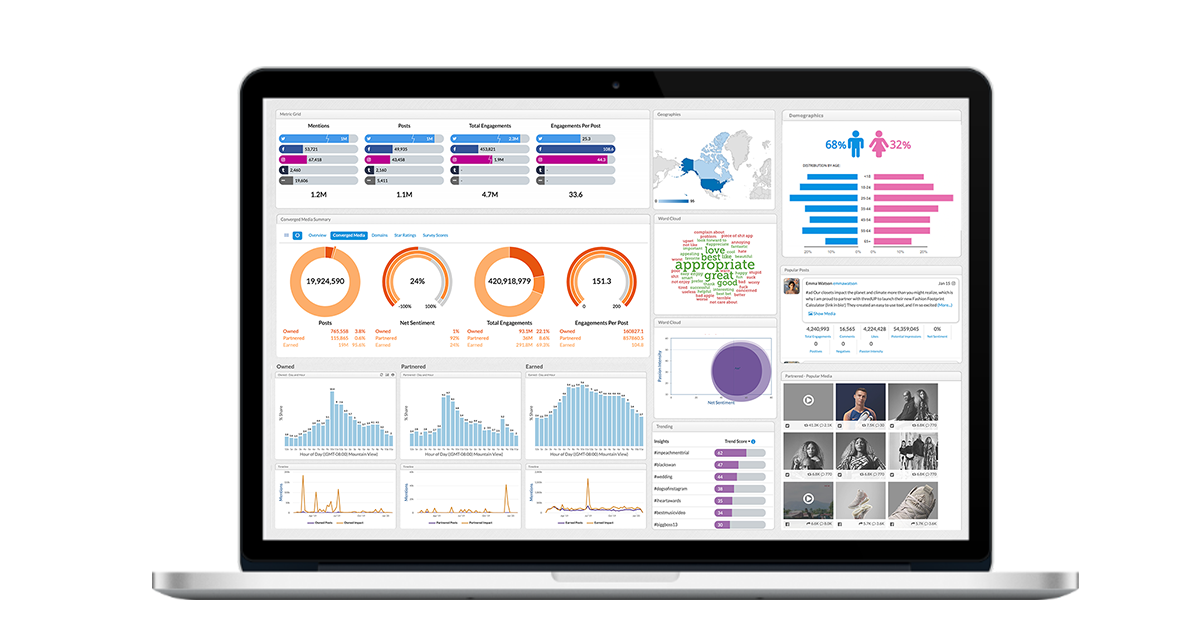 Stay Ahead with Real-Time Alerts & Deep Insights
Proactively respond to a crisis by being alerted in real-time, quickly analyzing signals from consumers and the market, and understanding the impact. The right response may be no response.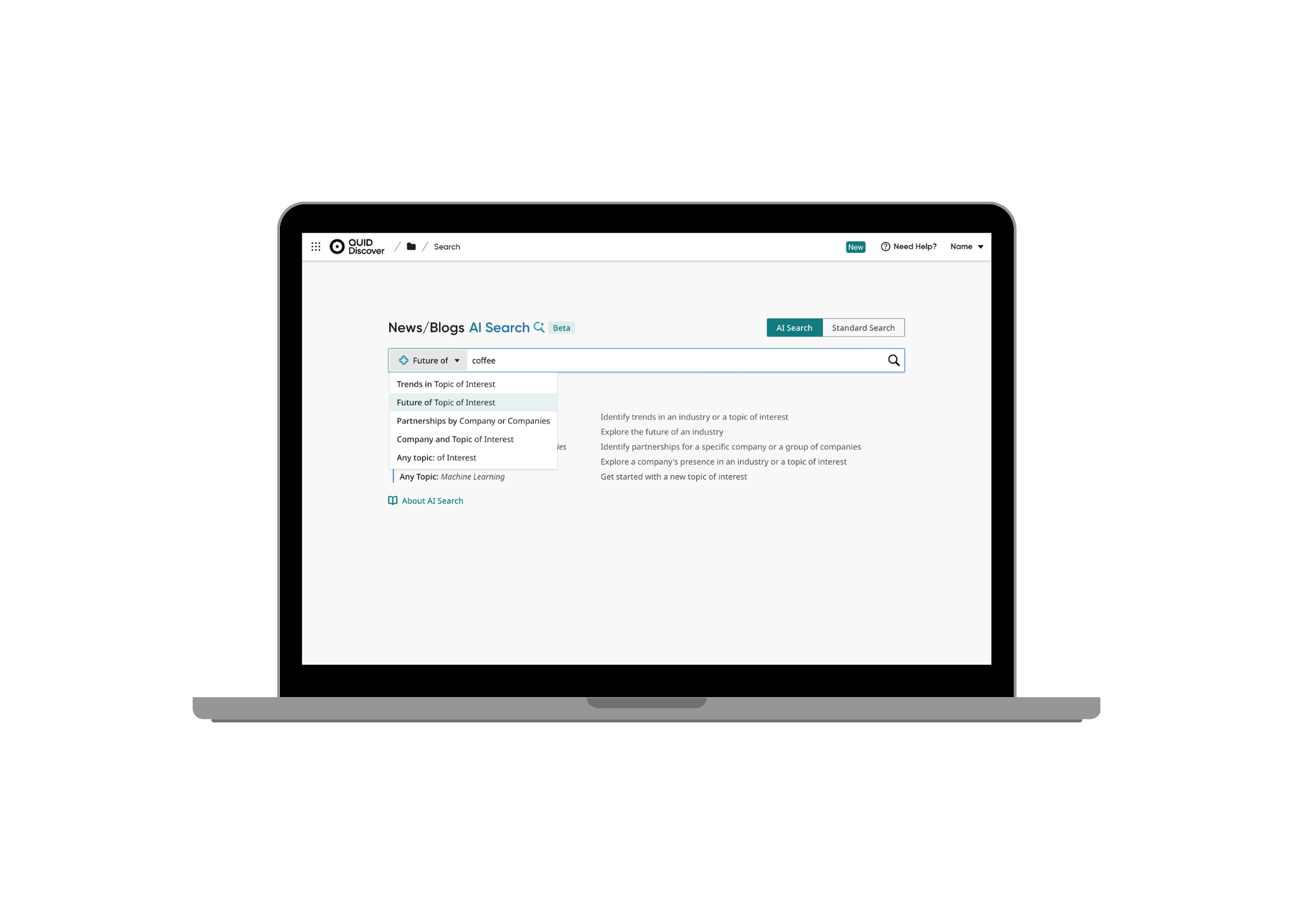 Accelerate time to insights with ai
Lean on Quid's decade of dedication to AI, streamlining your in-house consumer and market research. Generate insights that are not only swift but also intuitively understandable, helping you pinpoint untapped opportunities.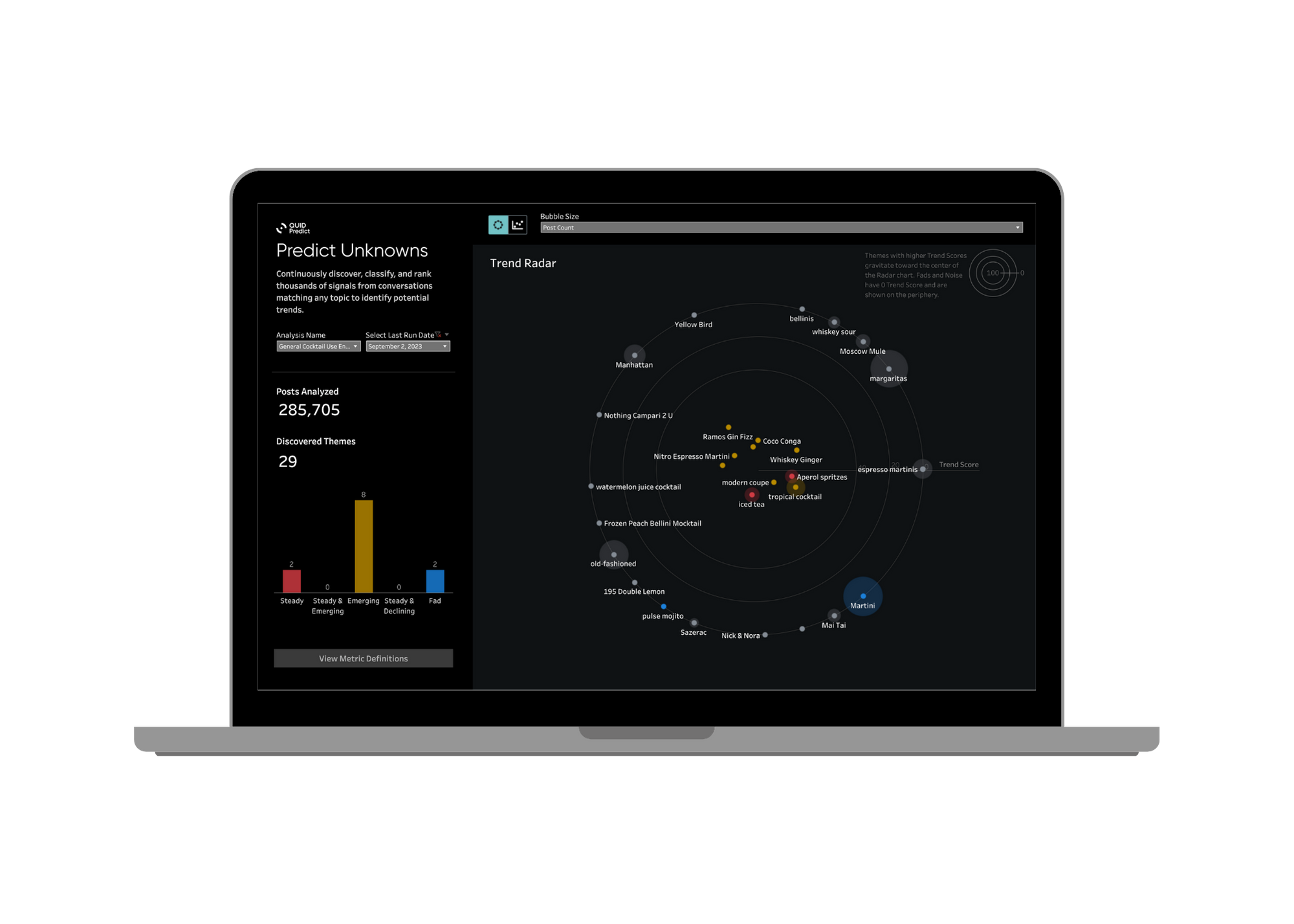 Insights on Tap: Always On, Always Relevant
Harness the power of Quid to ensure that all stakeholders tap into relevant real-time consumer and market intelligence, spotting potential crises-before they happen, while driving informed decisions and synchronized strategies.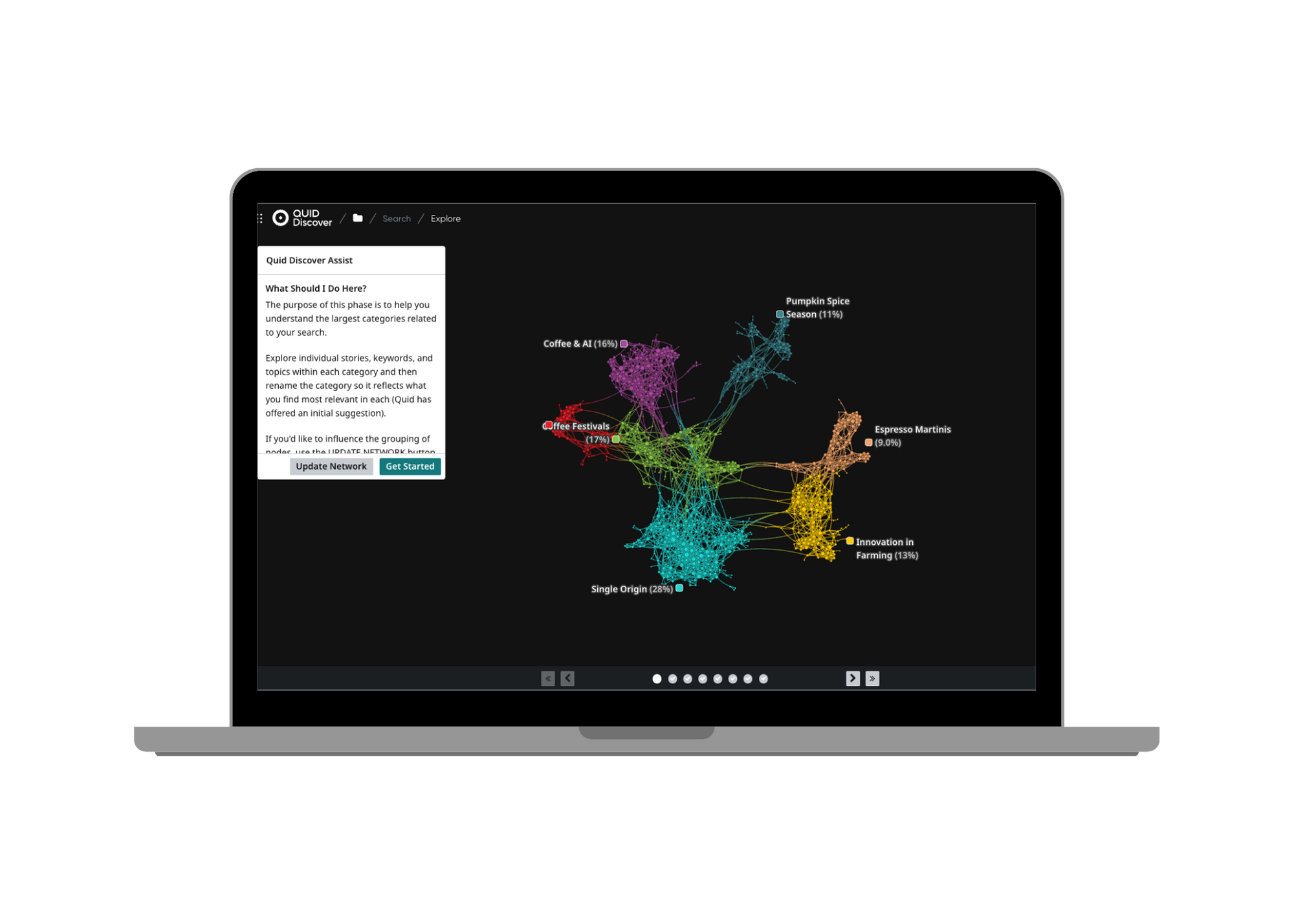 Contextualization
Gain valuable insights by visually analyzing gaps in the market using diverse data sources. This will help you develop unique corporate positioning that truly connects with your target audience and consumers.
Product Suite
Using Generative AI, Quid is the only platform that gives a holistic view of your customers' context. Going beyond just capturing data, we look at data through the lens of the future. Smarter than just listening. More intuitive. More insightful. Turning patterns into predictions and predictions into profits. The tools of yesterday will leave you and your business stuck in the past. Because we know, now more than ever, the only way to get ahead is to look ahead.
Resource Library
For in-depth research, e-books, thought leadership articles, and product sheets, turn to us for everything you need to enhance your consumer and market intelligence knowledge.
Quid Rolls Out Predict AI Product

Quid releases Quid Predict, the fifth product in the company's suite.

10/11/23

News
Marketing
Consumer insights and research
Agencies
Data science

Quid Announces Greg Creed as Chairman of the Board

Quid, formerly known as NetBase Quid, today announces that the company has elected Greg Creed as Chairman of the Board of Directors.

10/5/23

News
Marketing
Consumer insights and research
Agencies

KOL Identification: Key Opinion Leaders Brands Should Pay Attention To

Understanding who the key opinion leaders (KOLs) are in your category is mission critical intel. KOLs offer immediate and actionable insight that can significantly impact brand awareness and inform strategic campaign planning.

10/2/23

Blog
Customer experience
Consumer insights and research